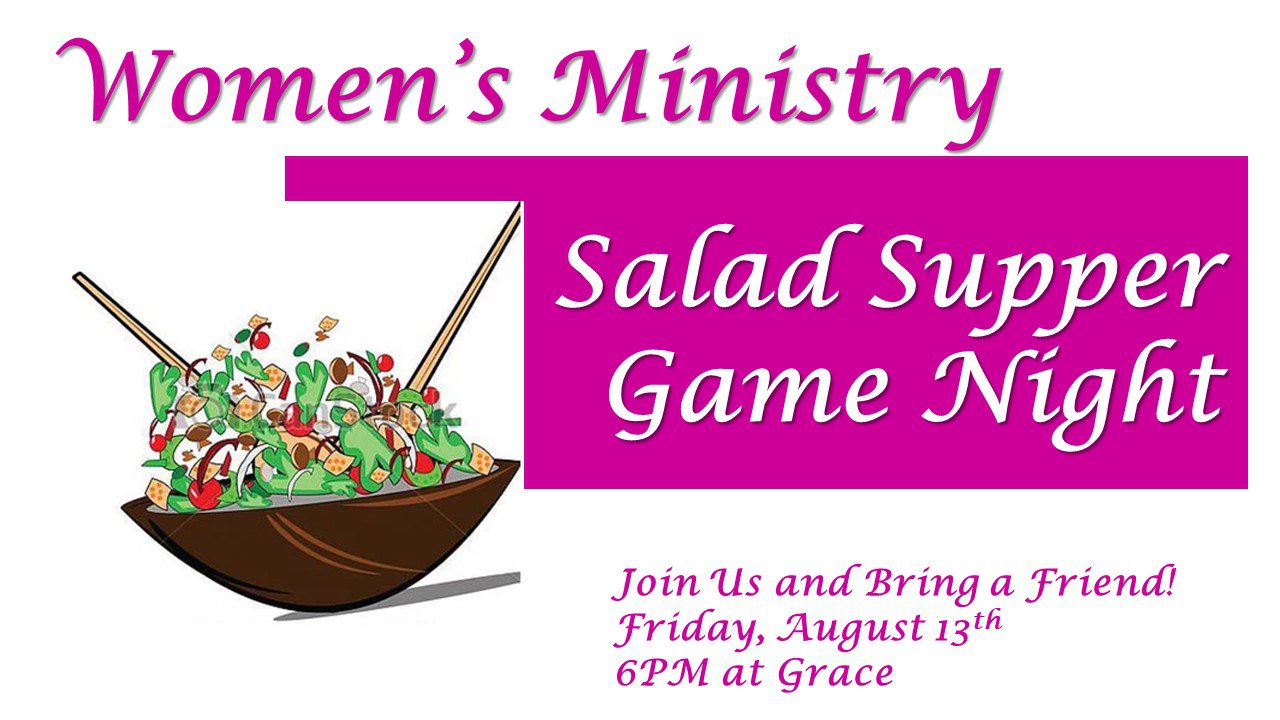 Salad Supper and Game Night
Ladies, join us for a fun time of Christian fellowship! Salad for supper, and games to bring good cheer. Visitors welcome! Bring a friend!
Date: Friday, August 13th
Time & Place: 6:00pm in the Grace Sanctuary
Optional: bring a snack or dessert to share!
If you'd like to attend, please RSVP below if you haven't already.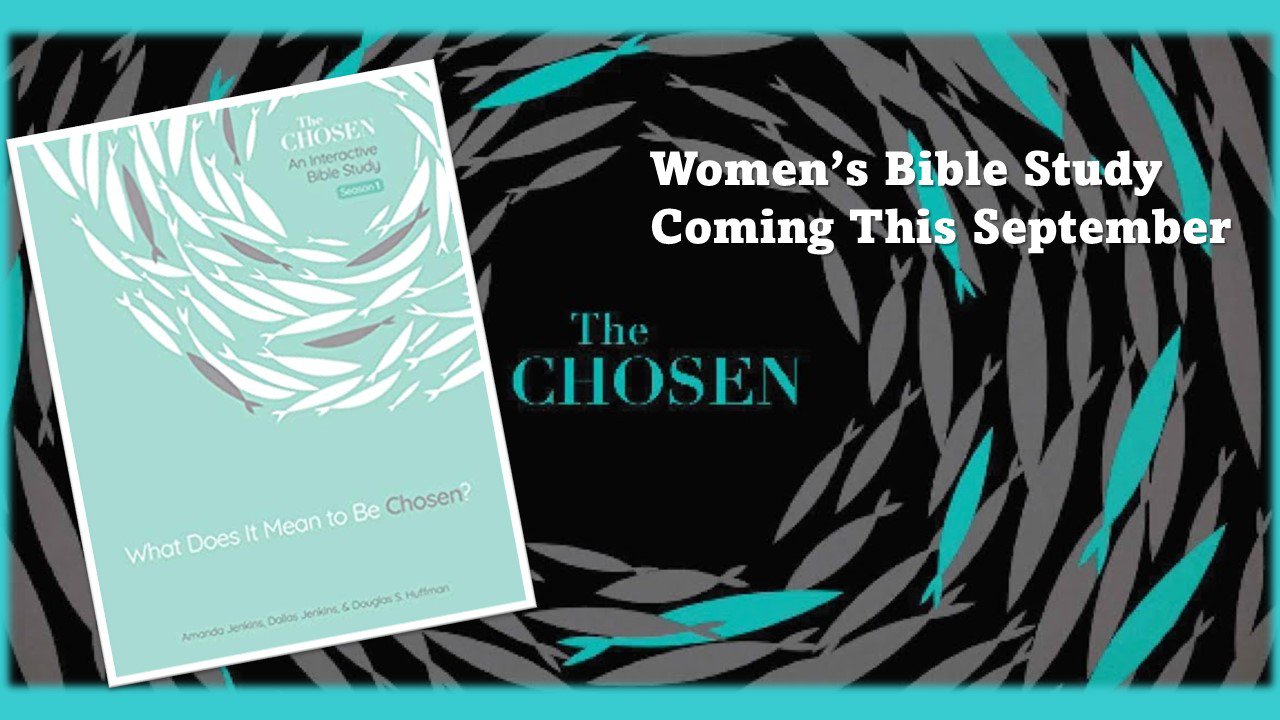 What Does It Mean to be Chosen?
Being chosen by Jesus has beautiful and far-reaching implications—although it says even more about the Chooser than the choosees. We are loved because He's love. We are saved because He's merciful. We belong to the family of God because Jesus invites us, making the Bible and all its promises as true for us today as it was for God's chosen nation.
Join us this fall, either on Wednesday mornings (live) or Tuesday evenings (on Zoom) as we delve into an interactive study based on the TV series, The Chosen.
Keep your eye on this space for more details as we get closer to September!
Women Praying for the World
"This is what the Lord of Heaven's Armies says: Return to me and I will return to you." — Zechariah 1:3
Does your heart break when you see all the terrible things that are happening in the world? Do you feel helpless, wishing there was something you could do to help? As much as our hearts are breaking, God's heart must be breaking even more. Let's come together to honor God and thank Him for His great love.
The second Tuesday of each month is a time for women to come together and pray for the world. It will be an informal setting, starting with a time of worship followed by prayer, allowing the Holy Spirit to guide us. You are free to pray out loud, silently, or to just listen to the prayers of others. This will be a time we can talk to God, turning to Him for hope and help. As we pray, God will open our hearts and eyes to the work He is doing, and bring us a sense of peace that opens our hearts and minds on how he might use us.
Contact Dot Hoover for info: [email protected]