Summer Bible Study - Judges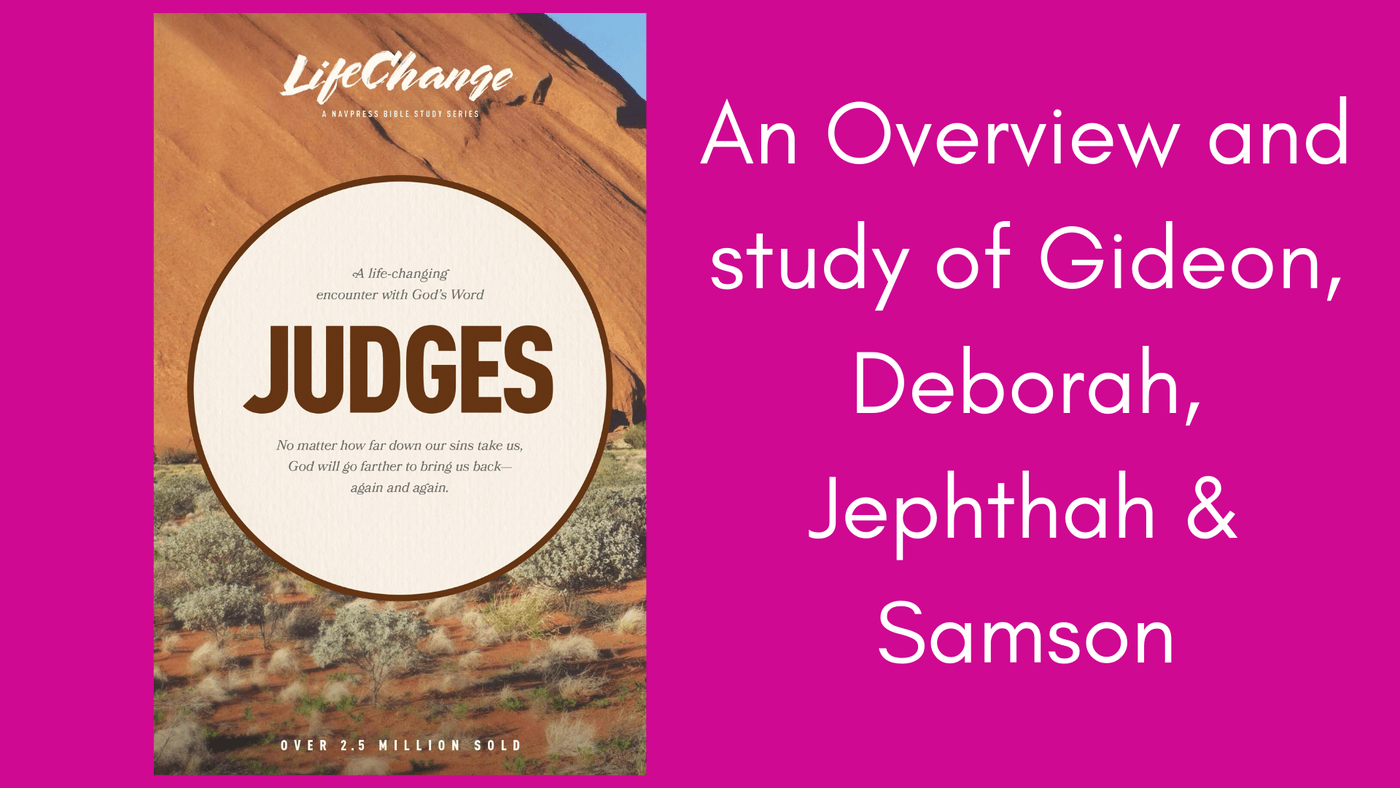 Raised Up to Rescue God's People
In Judges we discover that no matter how far down our sins take us, God will go farther to bring us back―again and again. The judges, despite their own sinfulness, were God's chosen leaders. Repeatedly, the people of Israel drifted into blatant sin that provoked God's discipline. But when they repented, God raised up judges to deliver them and call them back to Himself. As you study Judges, you will witness how deeply God loves even the worst of sinners.
When: Wednesdays June 29th to July 27th, 9:30 to 11:30am
Where: Grace Rooms 2 & 3
You have the option of having us purchase your study book ($10) or purchasing it yourself (let us know your preference in your sign up below). If you want to purchase the book on Amazon for $11.50, here is a link: JUDGES
_____________________________________________________________________
Salt and Light
Salt and Light Discipleship Group meets weekly by Zoom on Wednesday mornings from 10:00 until 12:00. We read and discuss various portions of Scripture, share individually from our personal devotional times during the week, and spend time in prayer together. Feel free to try out the group for a week or two and see if it's a format that works well for you. No specific study guide to purchase.
_____________________________________________________________________
Women Praying for the World
"This is what the Lord of Heaven's Armies says: Return to me and I will return to you." — Zechariah 1:3
Does your heart break when you see all the terrible things that are happening in the world? Do you feel helpless, wishing there was something you could do to help? As much as our hearts are breaking, God's heart must be breaking even more. Let's come together to honor God and thank Him for His great love.
The second Tuesday of each month is a time for women to come together and pray for the world. It will be an informal setting, starting with a time of worship followed by prayer, allowing the Holy Spirit to guide us. You are free to pray out loud, silently, or to just listen to the prayers of others. This will be a time we can talk to God, turning to Him for hope and help. As we pray, God will open our hearts and eyes to the work He is doing, and bring us a sense of peace that opens our hearts and minds on how he might use us.
Contact Dot Hoover for info: [email protected]