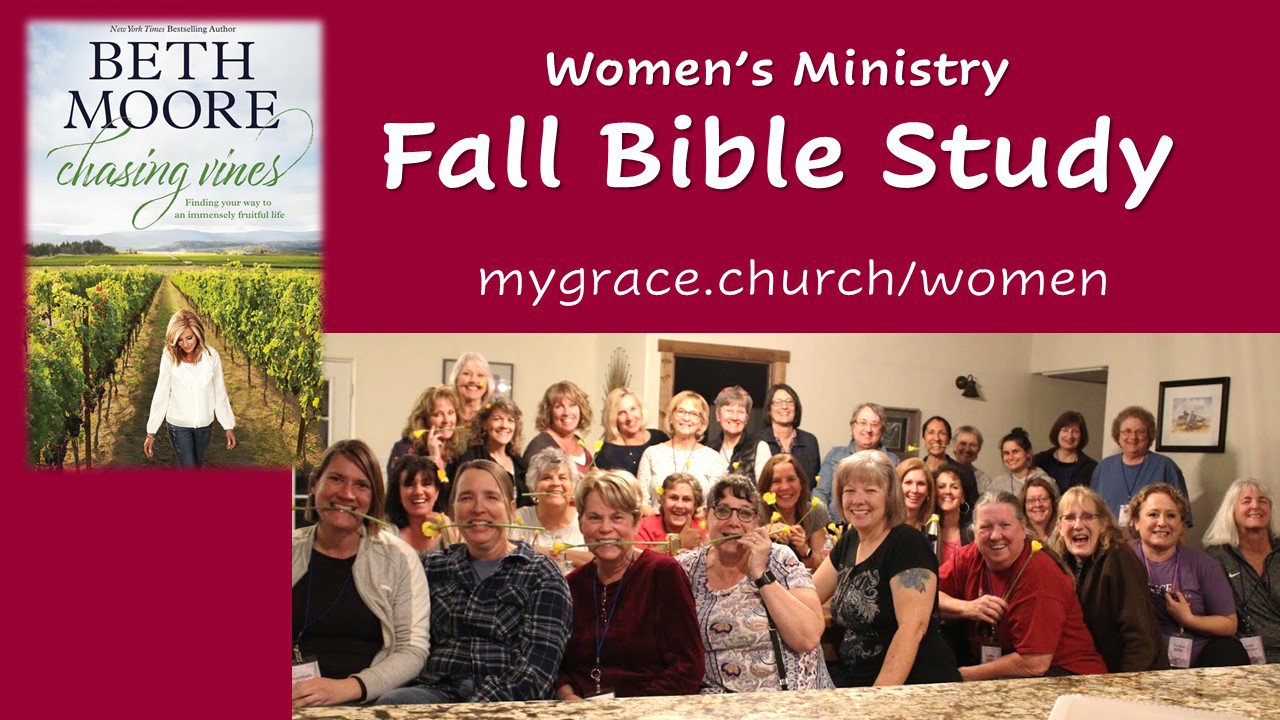 Fall 2020 Women's Bible Study Registration
The Women's Bible Study, Chasing Vines by Beth Moore, will start October 7th and end on November 11th.
Things will be a little different this year due to COVID-19. Masks are required on Church property. To provide proper social distancing, space will be limited and pre-registration required. Groups will be separated, and we will keep track of who attends each meeting. In case someone contracts COVID-19, those who attended can be notified. No food or beverages will be provided at the church, but you are welcome to bring your own.
The groups meeting at the church will start at 9:30 and end around 11:30.
The Zoom group will meet on Wednesday evenings starting at 6:30 and ending around 8:00. Space is limited and registration is also required for the Zoom group.
When you register you will be asked if you are going to purchase your own study guide or if you want the church to order one for you. If you order your own study guide it is called the Chasing Vines "Group Experience" and costs about $12 with tax on Amazon. There is a companion book also titled Chasing Vines that is available but not necessary for the study. If you want the book, you will have to order that on your own. There is no homework to do before our first meeting, so those who order their study guide through the church can pick them up and pay for them ($12) at the first meeting or pick them up at the church during office hours (call first to make sure the books are there).
Registration will close Monday, September 28.
You will receive an email from your small group leader before the first meeting to let you know what room you will be meeting in or to get you the link to the Zoom meeting.
Do you have a friend who would enjoy this study? They are welcome, but will need to register individually so that we can collect all the info we need to plan well. You can either register them yourself or share this page with them by sending them this web URL: https://mygrace.church/women
For questions please contact: