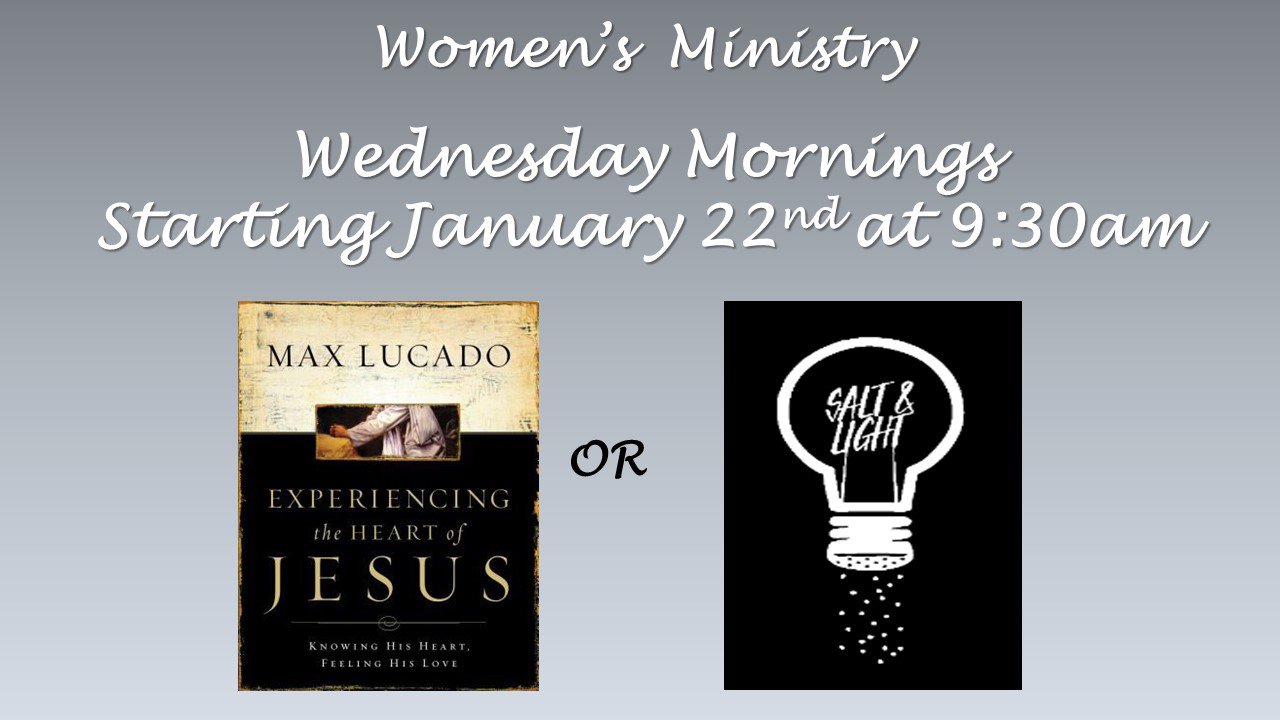 Wednesday Bible Studies
On January 22nd from 9:30-11:30 Wednesday morning Bible studies will begin
There are two options for Wednesday morning:
Experiencing the Heart of Jesus
Let Max Lucado lead you to a closer relationship with Jesus. So many of us know about Jesus but do you really know Him, the way you know a close friend? As we come to know the personality of our Savior, we will begin to call Him a close personal friend.
Discussion leaders: Jane Kaatz and Deb Peterson
Salt and Light Discipleship Study
What is our Purpose?
We grow in our relationship with God, His Word and others as we read through the Bible at our own pace and share what we're learning. When we meet, each woman will have the opportunity to share briefly with the group what she's been reading from the Bible that week and how it has impacted her. We pray for one another and also encourage each other in scripture memory.
Discussion leaders: Brenda Heddles and Jacki Qualio
From Our 2019 Christmas Celebration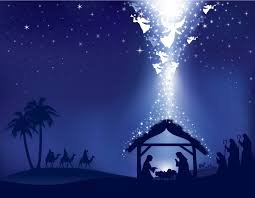 Grace women celebrated Christmas with their annual brunch on December 7. This year's theme was Gifts for a King. Our own Meta Mason shared her thoughts about the gifts God wants from us.
If you weren't able to join us, click below to listen to Meta's message.
Gifts for the King that He Actually Asked For - audio