Surviving the Holidays
Wondering how you will survive the weeks surrounding Thanksgiving and Christmas? Are you dreading these holidays, knowing that everything has changed and that happy memories from past years can't be recreated?
Our Surviving the Holidays seminar is especially for people who are grieving a loved one's death. You'll learn:
How to deal with the many emotions you'll face during the holidays
What to do about traditions and other coming changes
Helpful tips for surviving social events
How to discover hope for your future
Join us on Thursday, November 10th, 3-5pm at Grace, for this special session of GriefShare. To register, click HERE.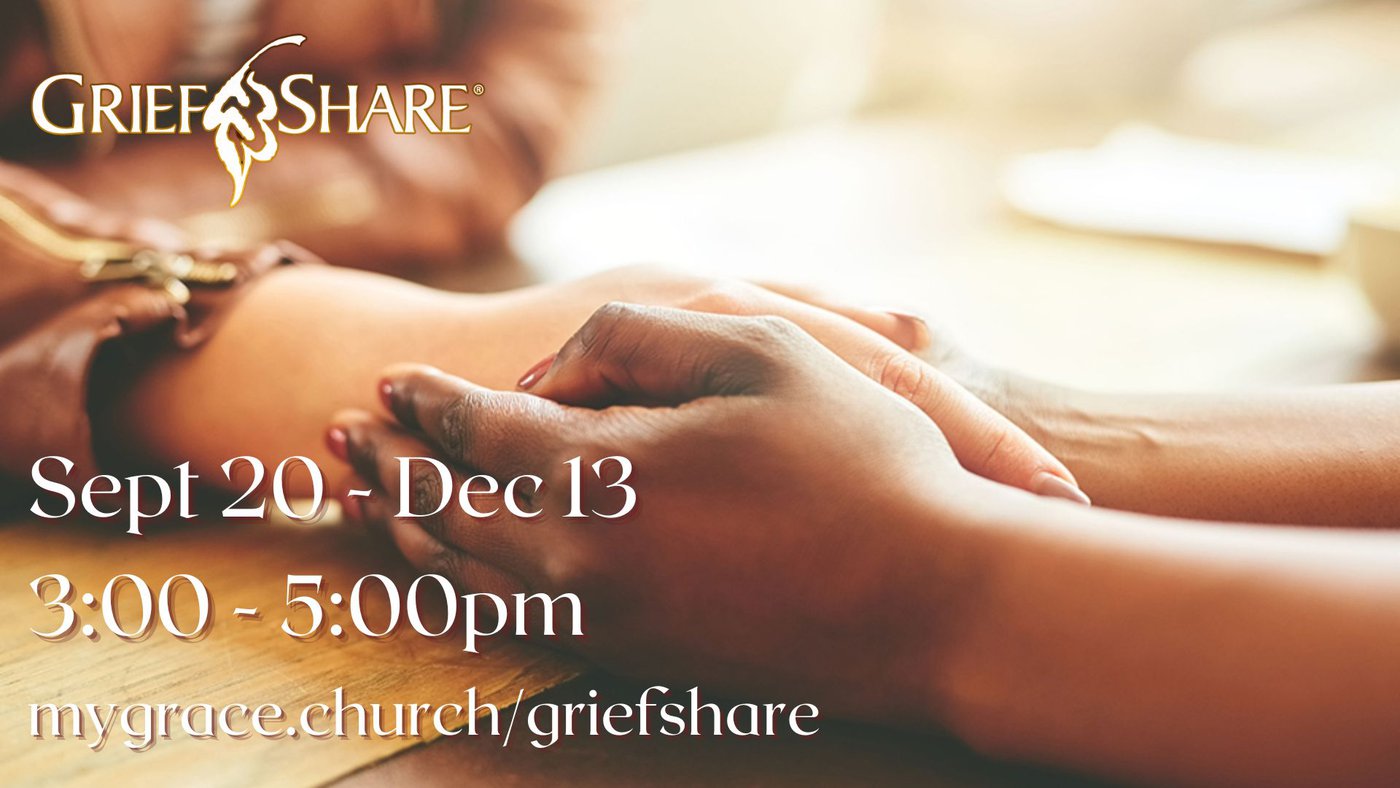 Our goal is to offer support for you or someone you know grieving the death of a loved one. We know it hurts. We have also experienced grief and we want to help. You need not be a church member and, since the sessions are standalone, you may join at any time.
Date: Tuesdays, September 20th - December 13th
Time: 3:00 - 5:00pm
Location: Room 2 at Grace
Registration: CLICK HERE
What is GriefShare?
GriefShare is a friendly, caring group of people who will walk alongside you through one of life's most difficult experiences. You don't have to go through the grieving process alone.
GriefShare seminars and support groups are led by people who understand what you are going through and want to help. You'll gain access to valuable GriefShare resources to help you recover from your loss and look forward to rebuilding your life.