Come Join the Conversation!
Tuesday is the new Wednesday!
For this fall, we are switching up and doing Alpha Tuesday evenings instead of Wednesdays. Here's the scoop:
Dates: Tuesdays, 8/15 thru 10/3
Times: 6-7:45pm
Includes dinner and childcare!
Holy Spirit Retreat Day:
Saturday, 9/30 - 8am-3:30pm
Redemptorist Renewal Center - 7101 W Picture Rocks Rd, Tucson
What is Alpha?
Alpha is an opportunity to explore life, faith, and God in a friendly, open and informal environment. It is a series of sessions exploring the Christian faith, run over about two months. Each talk looks at a different question around faith and is designed to create conversation. The Alpha program is offered by organizations all over the world. Everyone is welcome!
Connection
We start with the whole group with simple hellos, and to check in with each other from week to week. When we're in person, we start with a simple meal or snack to help us do this in a casual way. When we're online, we start with an icebreaker and let the conversation roll!
Video Talk
The talks are designed to engage and inspire conversation. They explore the big issues around faith and address questions such as Who is Jesus? and How can we have faith?
Discussion
Probably the most important part of any Alpha: the chance to share thoughts and ideas on the topic, and simply discuss it in a small group. There's no obligation to say anything. And there's nothing you can't say. It's an opportunity to hear from others and contribute your own perspective in an honest, friendly, and open environment.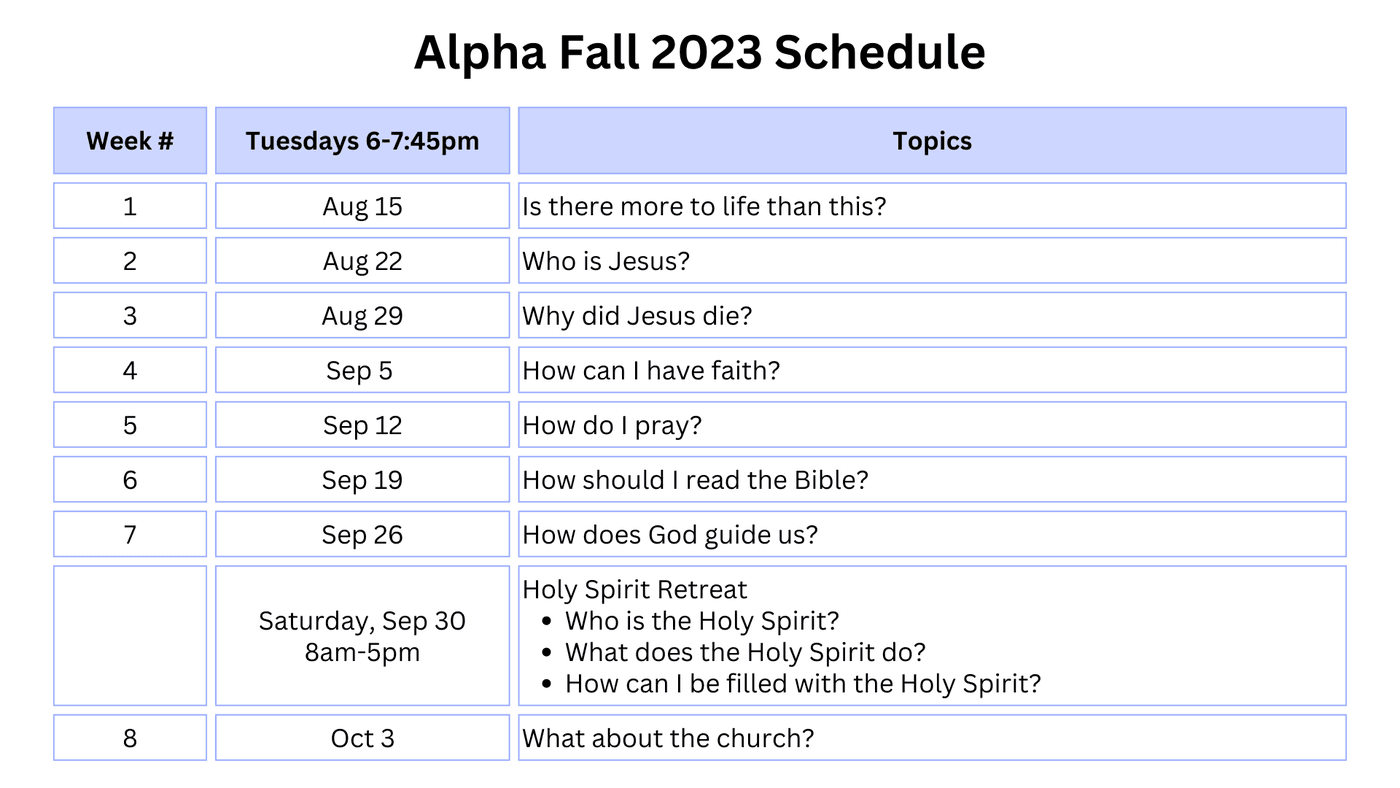 Ready to Sign Up? Let us know if you have questions!
Need More Info?
Grace Alpha Testimonies