Online Alpha Resources
Are you signed up for our Online Alpha starting on Thursday 8/13? We'll start at 6pm that evening and we'll send you our Zoom meeting link ahead of time. Click below for info and video links for our session!
Alpha is for EVERYONE
Whether you've taken it before
Wherever you are in your spiritual walk
Alpha is for YOU
Now
Grace is doing something new. Alpha for the whole church body. Online.
Read on.
Alpha used to be advertised as a starting point to learn the basics of the Christian faith. While it certainly can serve in that role, at Grace we're now using it for something more. We're aiming at full-on revival.
During this season where spirits are dry, the monotony of isolation has set in, and many of us are not sure where to turn...Here's Alpha.
Our goal? Use Alpha as a way to help everyone who's interested get reconnected with friends online! Imagine the power in that!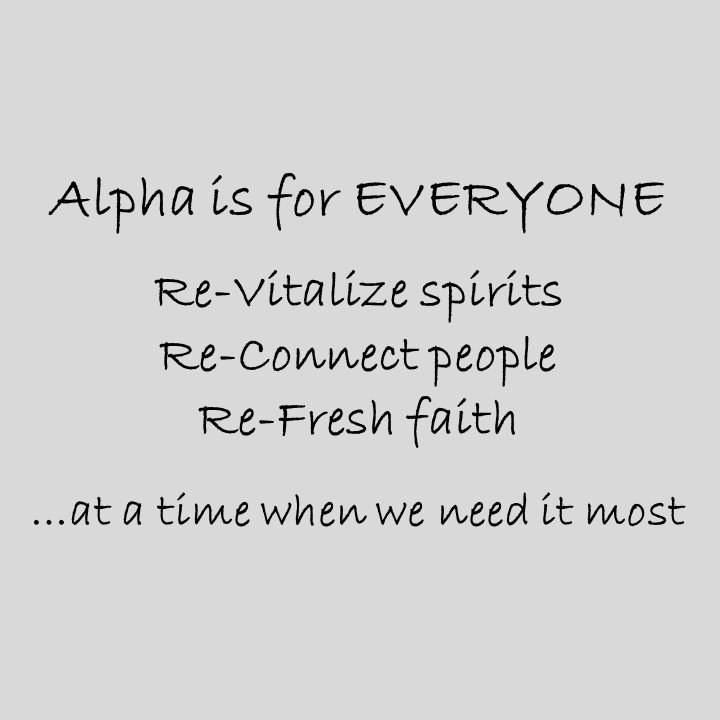 What is Alpha?
Alpha is an opportunity to explore life, faith, and God in a friendly, open and informal environment. It is a series of sessions exploring the Christian faith, run over nine weeks. Each talk looks at a different question around faith and is designed to create conversation. The Alpha program is offered by organizations all over the world. Everyone is welcome!
What should I expect at Alpha Online?
Connection
We start with the whole group with simple hellos, and to check in with each other from week to week.
Video Talk
The talks are designed to engage and inspire conversation. They explore the big issues around faith and address questions such as Who is Jesus? and How can we have faith?
Discussion
Probably the most important part of any Alpha: the chance to share thoughts and ideas on the topic, and simply discuss it in a small group. There's no obligation to say anything. And there's nothing you can't say. It's an opportunity to hear from others and contribute your own perspective in an honest, friendly, and open environment.
Check out the schedule below: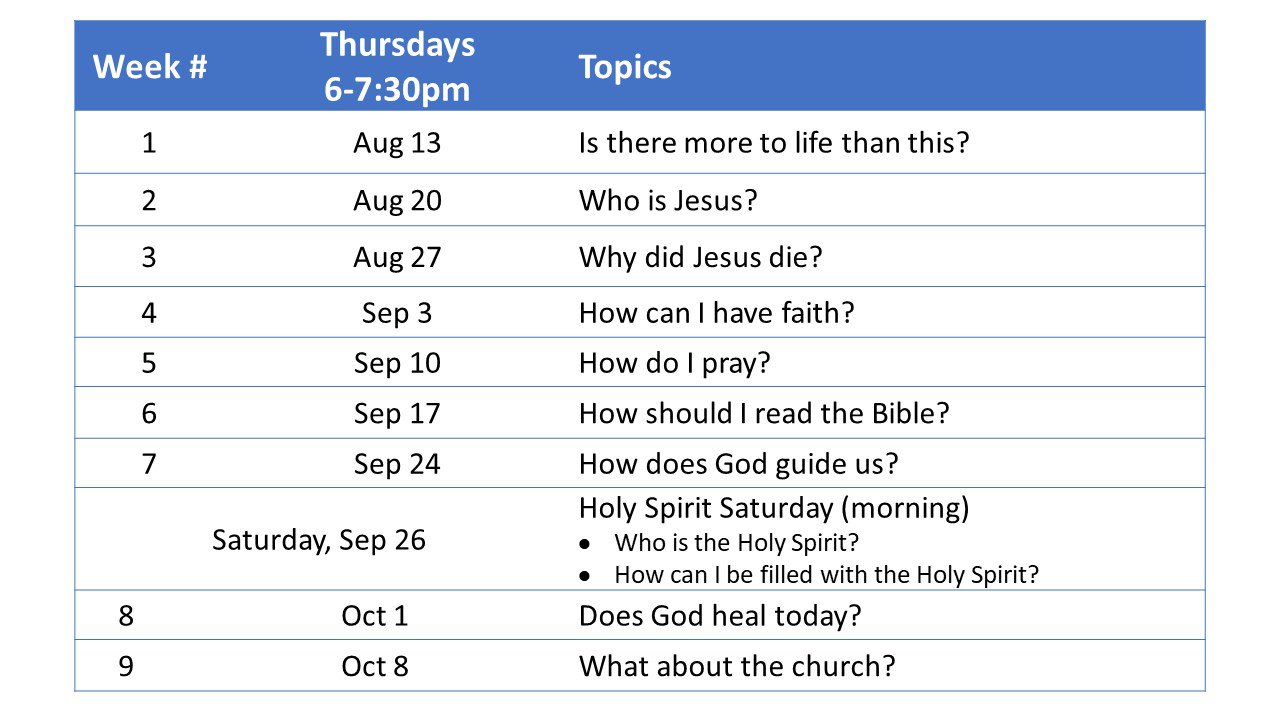 Sign-Up Now!
For more info or to sign up, you can drop us a line using the form below.