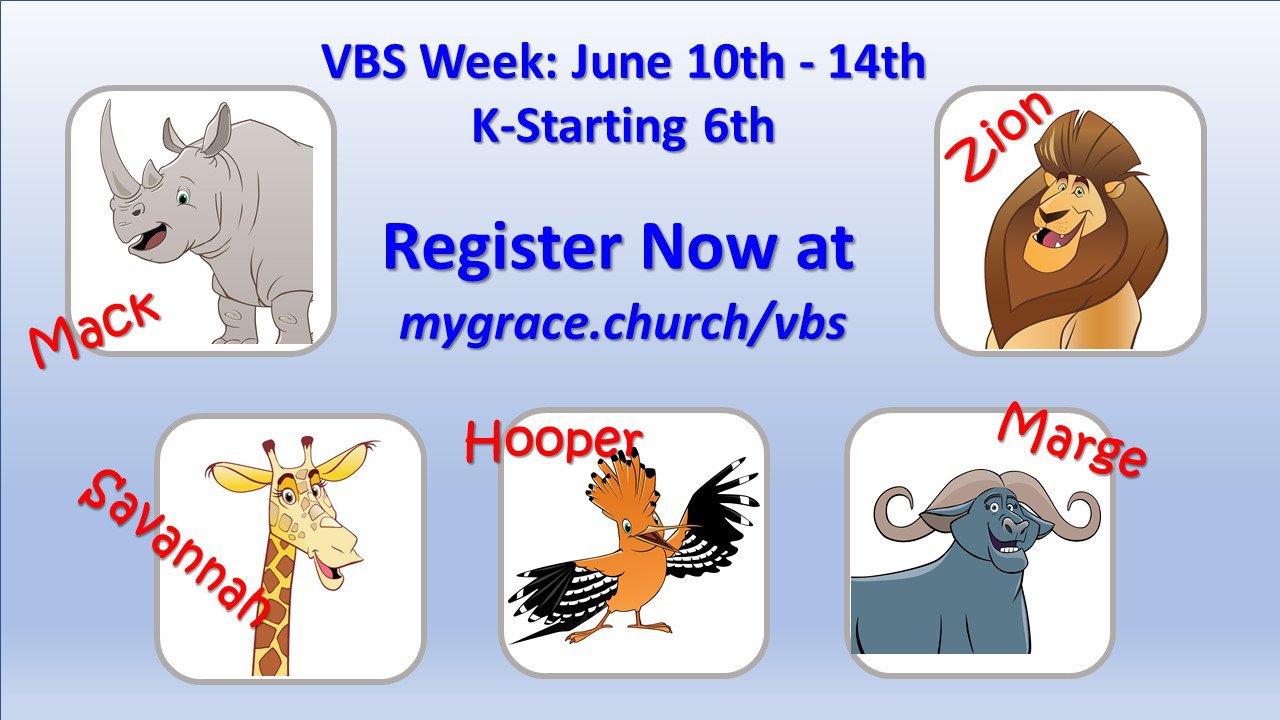 ROAR!
VBS Registration is Open!
VBS week is June 10th through 14th, 6:00-8:30pm each evening
If you have a child in Kindergarten through starting 6th Grade, you can register them for ROAR! At Roar, kids discover that God is good even when life get wild! Kids participate in memorable Bible-learning activities, play teamwork-building games, experience one-of-a-kind Wild Bible Adventures, and learn to count on God's love wherever they go.
The cost is only $20 per child, no more than $60 per family. Scholarships are available.
Want to help out as a volunteer at VBS? We need many talents and helping hands to ensure the best possible experience for all the kiddos!
You can register your children or yourself as a volunteer by visiting our ROAR! page at mygrace.church/vbs!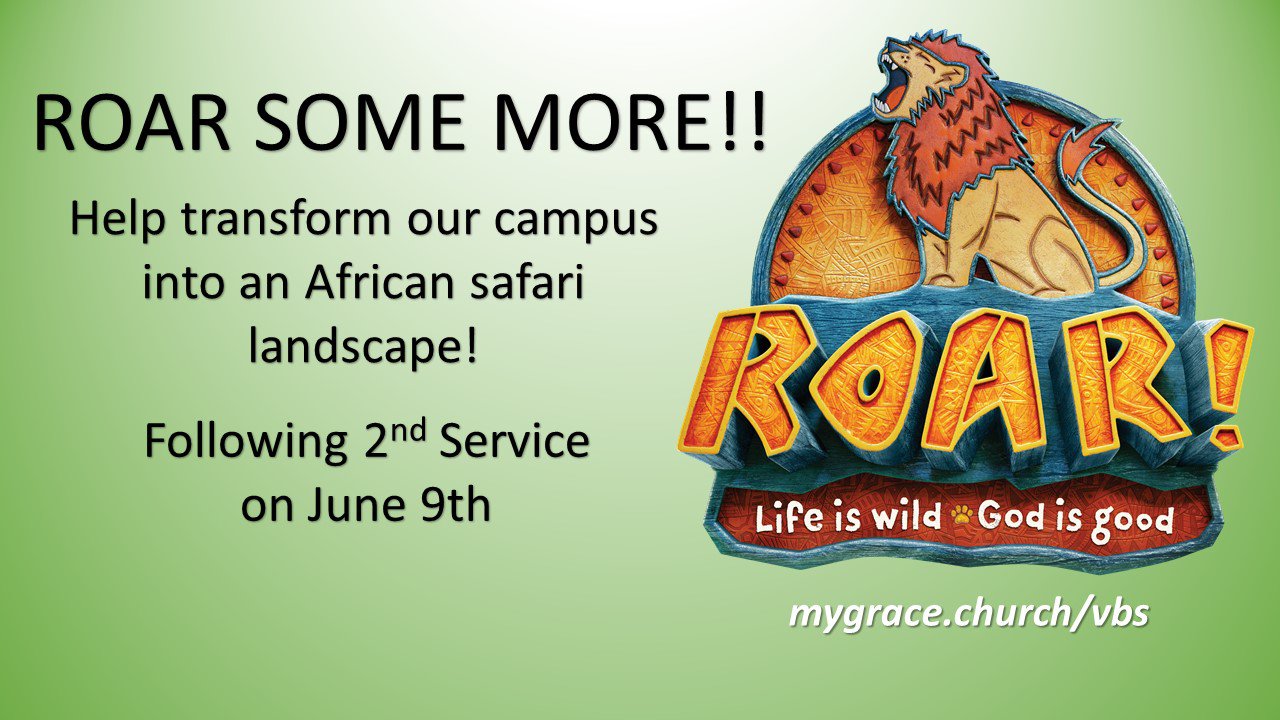 ROAR Some More!
VBS gives us soooo many ways to share our gifts and bring Jesus to our kids! Here's one more way that you can help out with ROAR!.
On Sunday, June 9th, right after second service, be a part of our VBS set up at Grace. VBS starts the very next day, so we need all the help we can get to transform our campus into a wild African safari adventure!
Want to help us? Just show up on the 9th after services ready to help us with the set scenes, characters, and more…our kiddos are getting excited! Hope you are too!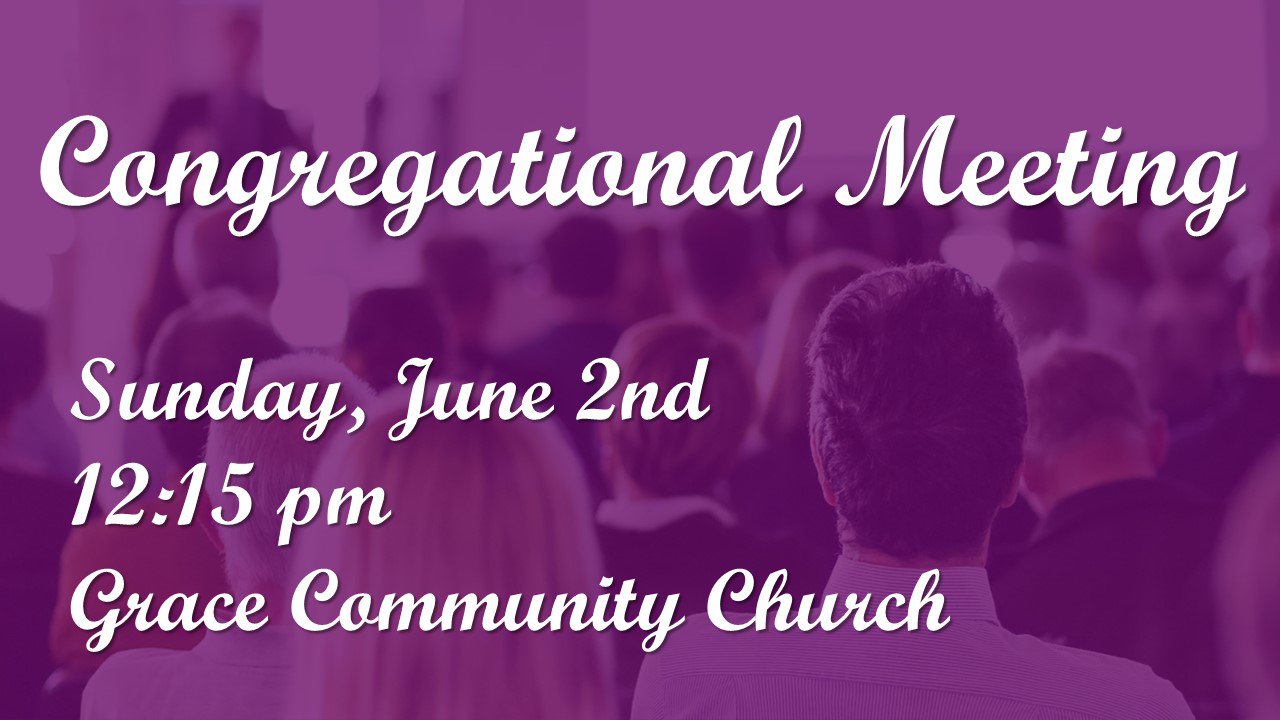 Congregational Meeting
Sunday June 2nd, After 2nd Service
If you are a member of Grace, you're invited to a short Congregational Meeting on June 2nd at 12:15 (immediately following 2nd Worship Service). This will be a brief meeting (planning for 15-20 mins).
Agenda will include the following topics:
Vote on a proposed Church Bylaw Amendment pertaining to Application and Admission of new members to GCC (Please send an email to [email protected] to request a written copy of the Amendment if you would to review it)
Financial update
Update from Foundation Team and Operations Team on special items
Note: Lunch will not be served