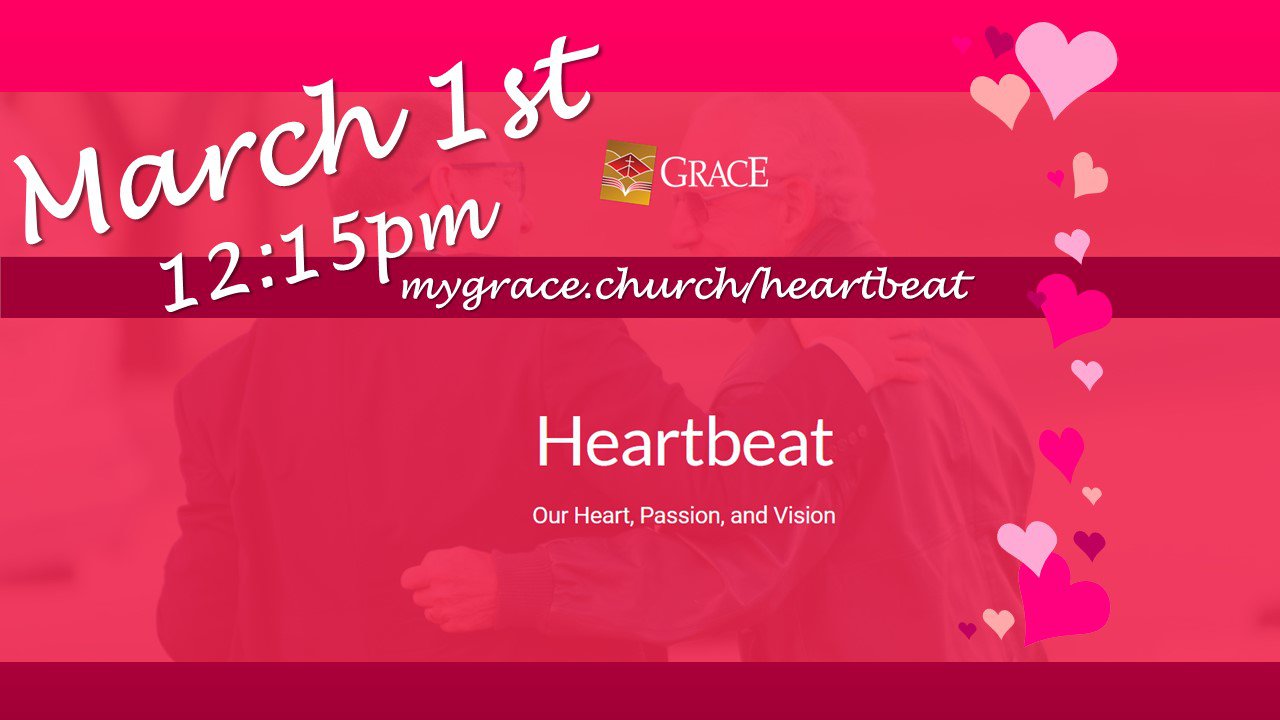 Heartbeat
Sunday, March 1st 12:15pm
Are you interested in learning more about who we are here at Grace Community Church, or finding some ways to connect? If so, consider joining us for one of our monthly Heartbeat sessions. Heartbeat is where you'll meet and chat with Grace leaders, depending on what questions you might have of us. Pastor Duane will share Grace's mission and vision and discuss ways we help each other to focus on loving God and others. You'll have a chance to explore your spiritual journey and gifting and determine if you'd like to partner with us as a member of Grace. Interested? Check it out at: mygrace.church/heartbeat.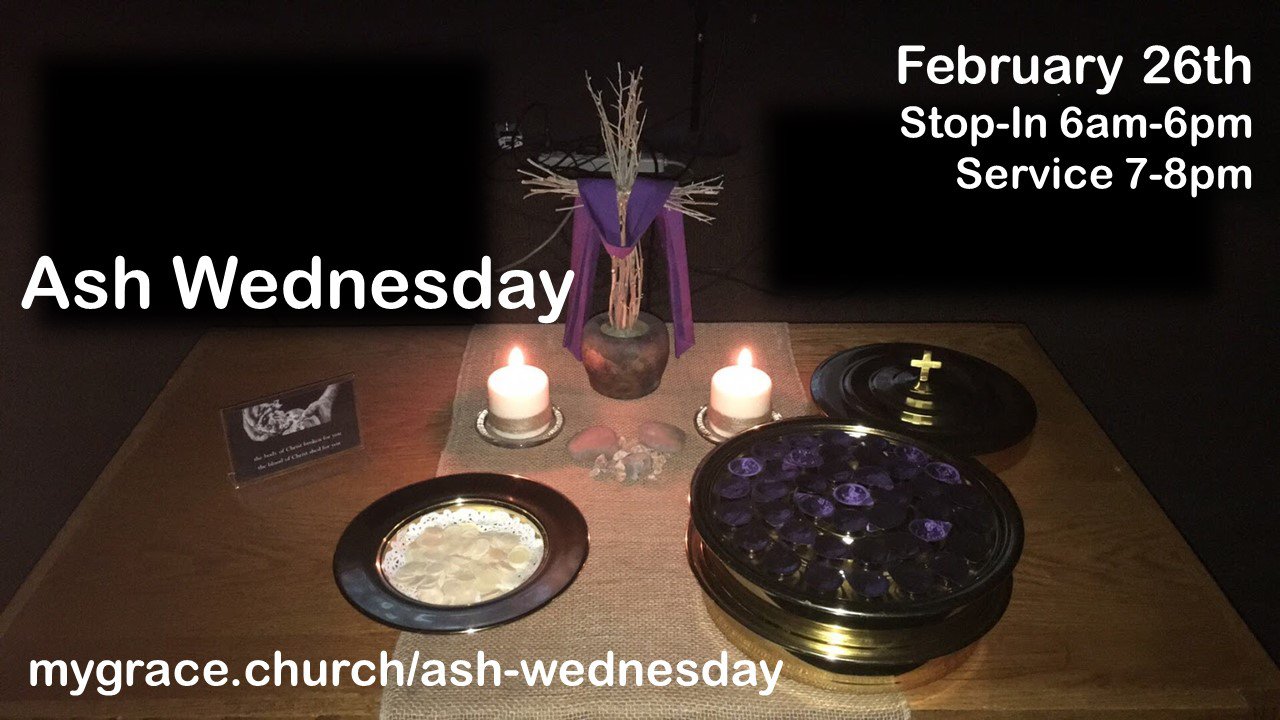 Ash Wednesday
February 26th at Grace
Ash Wednesday is a special Christian day of prayer and repentance and marks the first day of the season of Lent, leading up to Easter. At Grace on Ash Wednesday we will offer you two ways to worship and connect to God: an Ash Wednesday service from 7-8pm, and "Stop-In" Ash Wednesday where you can come into the Grace sanctuary and take a few minutes or as long as you want to listen to Lenten worship music, pray, and receive the imposition of ashes. "Stop-In" Ash Wednesday opens at 6am and lasts until 6pm, prior to the start of the Ash Wednesday evening service.
You can also grab a copy of the booklet Seek God for the City at the Guest Services Center. It's a prayer guide, which has guided prayer emphases for each of the 40 days of Lent.
For more info or to ask questions, please visit mygrace.church/ash-wednesday.
Reminders!
Blender Murder Mystery Dinner is 2/28
Don't miss this fun-filled evening where you get to enjoy dinner and an interactive show; where you collect clues and try to determine whodunnit! Join us for "Cruising for a Bruising," a murder mystery dinner. The event is a key fundraiser for our Youth Ministry (the Blender) as they prepare to learn about Jesus and live life together at summer camp and next year's Covenant Youth conference.
Date: Friday, February 28th
Time: 6-8pm
Tickets (includes dinner): $15
Bribe clues: $20 or more!
Missions Expo is 3/1
Join us on Sunday March 1st for a Missions Expo at Grace, from 4-6pm. Learn more about the missions Grace supports, both local and worldwide, and meet several of the Missionaries we support to see what they are up to and how we can help them. Plus! We'll have a build-your-own ice cream sundae bar! Fun, yummy, and educational! What else could you ask for!