Got Questions?
Alpha Might be for You
Alpha is a series of interactive sessions exploring the Christian faith. Each talk looks at a different question around faith and is designed to create conversation! Alpha is run all around the globe in various contexts, for example, in coffee shops, in prisons and in schools. Youth Alpha is one such context and is designed for young people between the ages of 13 and 18.
It's a safe place to come and enjoy a free meal, a video talk, and then open conversation. We believe everyone should be able to ask those big questions freely, without being judged, and with others who also have big questions of their own. The point isn't about "right answers"...it's about exploring together and about making solid friendships that last and last.
When: Sundays, Starting 9/8
Time: 6pm - 8pm
Where: Grace Community Church
Here's the schedule for our Youth Alpha coming up at Grace Community Church: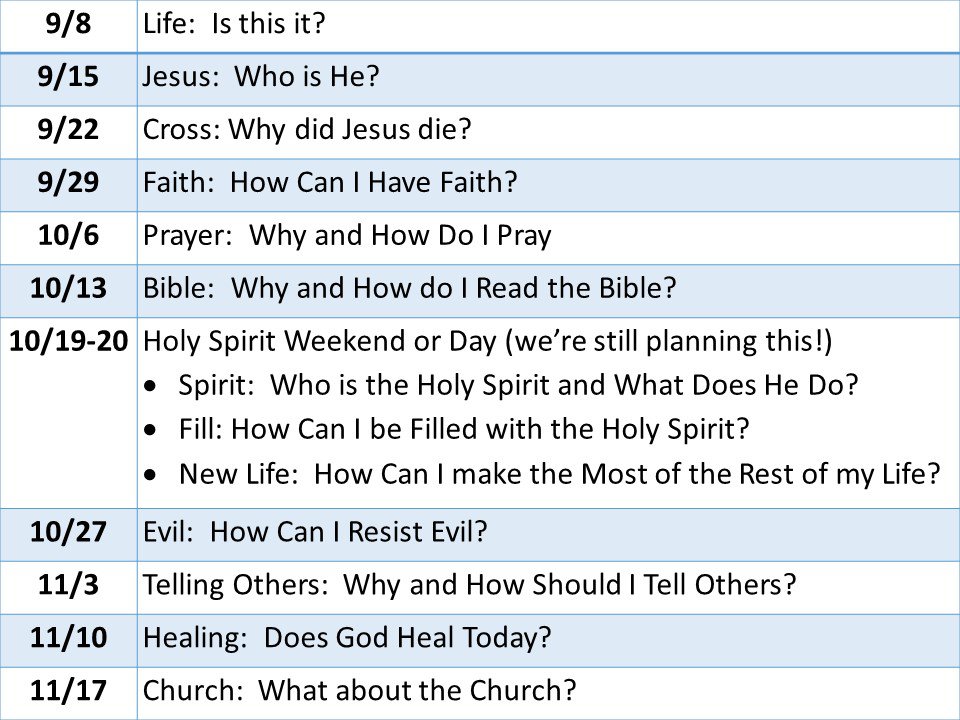 Interested? Want more info?