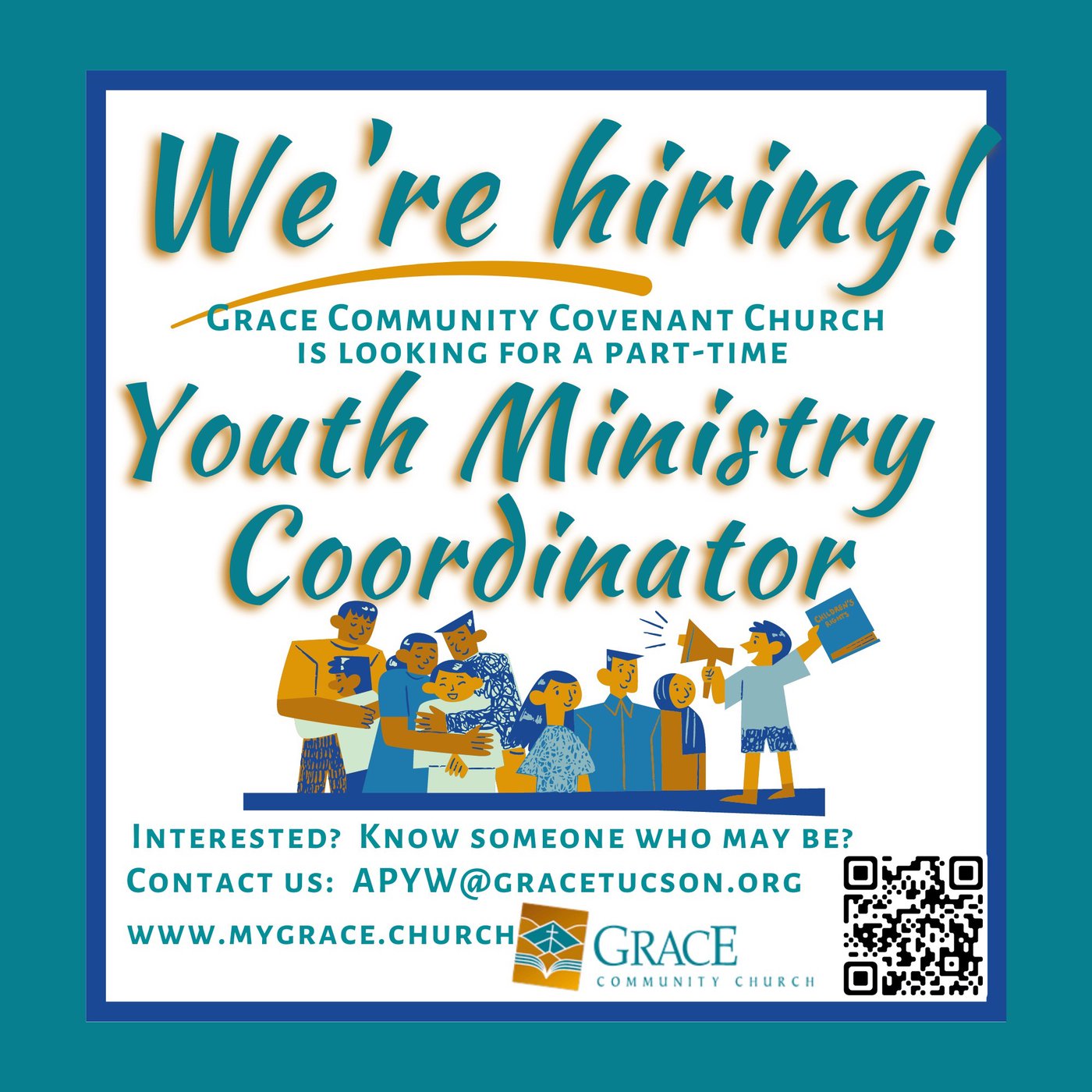 Thank you for your faithful support and prayers as our search team embarks on the mission of identifying candidates for Grace's Youth Ministry Coordinator. We'll keep this page updated periodically as the status advances toward the eventual calling of the perfect person for Grace.
Help Get the Word Out!
If God is calling you to this position, or if you know someone who would be interested, contact us. Interested Candidates should send a cover letter and resume/CV to: [email protected].
Our Search Team
MEMBERS: Victor Krabbendam (Chair), Jody Shipton, Ann Peterson, Terry Loutzenheizer, Tina Steel, Andy Hill, Gloria Floridan, Janette Henson
If you'd like to contact us, please send an email to [email protected]
We Need Your Prayers
Please pray:
for each of our team members, by name, for deep spiritual cleansing and fullness of the Holy Spirit (Ps. 66:18; 2 Cor.10:4,5; Ephesians 3:19)
for powerful unity and oneness of spirit within the team (Amos 3:3; Matthew 18:19)
for supernatural wisdom as to the unique characteristics and traits most needed for our Grace associate pastor (James 1:5)
that our chairman,Victor, has keen supernatural discernment, wisdom, and strength as he leads (1 Cor. 2:5,12)
Our Timeline
We are committed to the process of discerning God's will and intention for Grace as we execute our duties on the team. We won't be rushing any of the steps involved, although we are working as swiftly as possible toward the goal to complete our work and support Grace's calling of the new pastor. We value your prayers as we work through the process carefully and prayerfully.