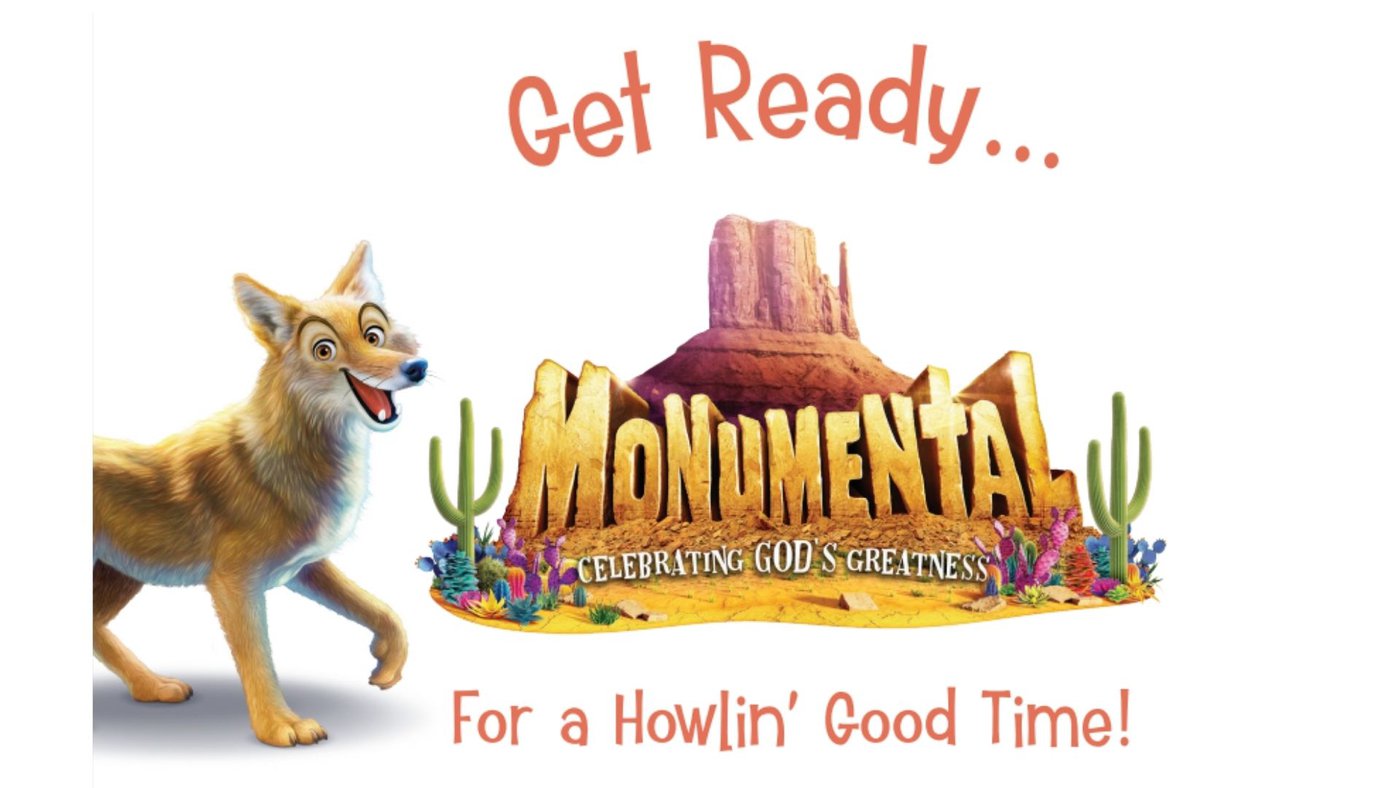 Monumental VBS: June13-17
It's time for fun in the sun! Let's go off-road on the adventure of a lifetime!
New friends * Amazing Experiments * Creative Games
Surprising Adventures * Incredible Music
6-8:30 p.m. June 13-17. The cost is only $20 per child, no more than $60 per family. Scholarships are available.
Who is VBS For?
It may sound cliche, but truly, Vacation Bible School is for ALL AGES!
Kids entering Kindergarten through entering 5th Grade are our key focus for all the VBS stations and learning. They will experience all VBS has to offer in groups led by Crew Leaders.
Younger children are also welcomed!! Pre-schoolers will enjoy a slightly modified curriculum, but we would love them to participate, too! We'll also have our nursery open for the littlest littles during VBS. We just ask that a parent be nearby on campus - volunteering is a perfect way to do that!
For those entering 6th Grade on up - You are sooo needed and welcome to join into the fun by volunteering! There are sooo many ways to help during VBS. You can check them all out by clicking the "Register" button below.