Grace Has Issued a Call
Rick Sims (chair) | Donna Bloomberg | Hannah Lehardy | Jennifer Pierpont
Jim Heddles | Mack Good | Meta Mason | Tim Henson
Send emails to [email protected].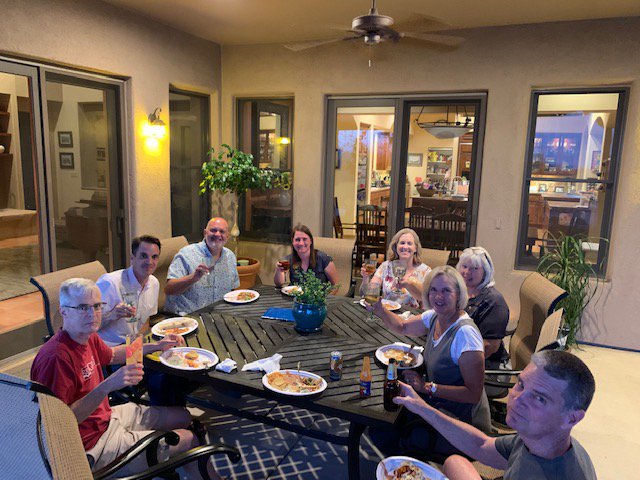 We are delighted to share the news with you that Rev. Sam has accepted the call we issued for him to become our next Lead Pastor at Grace Community Church!
Here is what Sam shared in his response to our call:
"It has been a wonderful journey talking with you all online, meeting you in person, visiting Grace and being invited to preach and lead communion. After taking some time to process with Jenna (and Berg, he loves his stuffed Javelina), spend time in prayer, and talk with family we have come to a decision.
I graciously and humbly accept the call of Grace Community Covenant Church of Tucson to become pastor and servant of the people God has gathered there. I look forward to learning how to be your shepherd and leader in the future as God continues to grow us together."
Thank you for your diligent prayers on this important matter for Grace, and please continue to pray for all the transition details to go smoothly. We expect to be able to share more information with you as to the timing of Sam's arrival at Grace following further preparation and the arrival of the family's newest member, due in June!
In Him - Your Pastoral Search Team