The purpose of Men of Grace is to facilitate connections and friendships among men across all generations, and encourage men to grow to maturity in Christ in all areas of their lives.
We recently asked you to complete a survey to help us gauge the interests and challenges you face. Thank you sooo very much to those who have completed the survey so far. Below are the early results. If you haven't yet taken the survey, it's not too late; just click the button below to do that.
Our goal at Grace is to build a strong band of brothers in Christ. Knowing more based on the survey responses will help us to do that.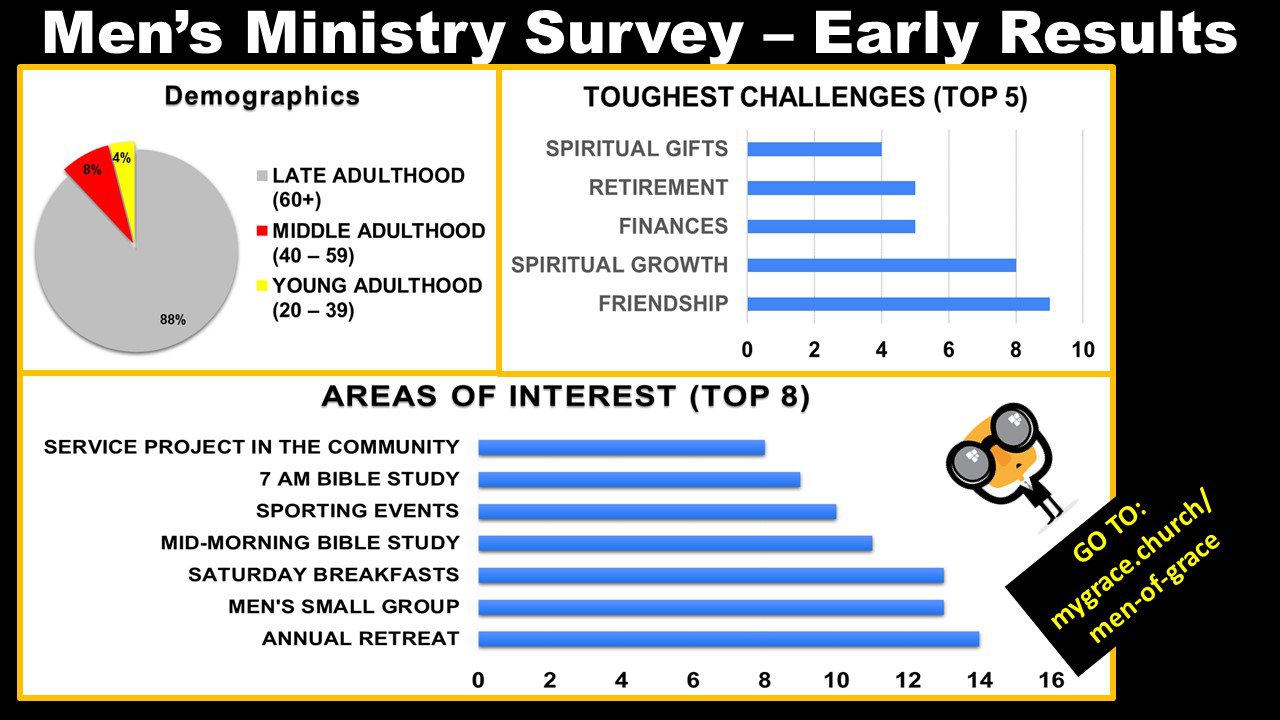 Currently, there is a weekly Discipleship and Bible Study led by Paul Shedlock, meeting at the church in room 2 on Tuesdays at 7:00 am.
I'm interested in the Men's Ministry. Please contact me: