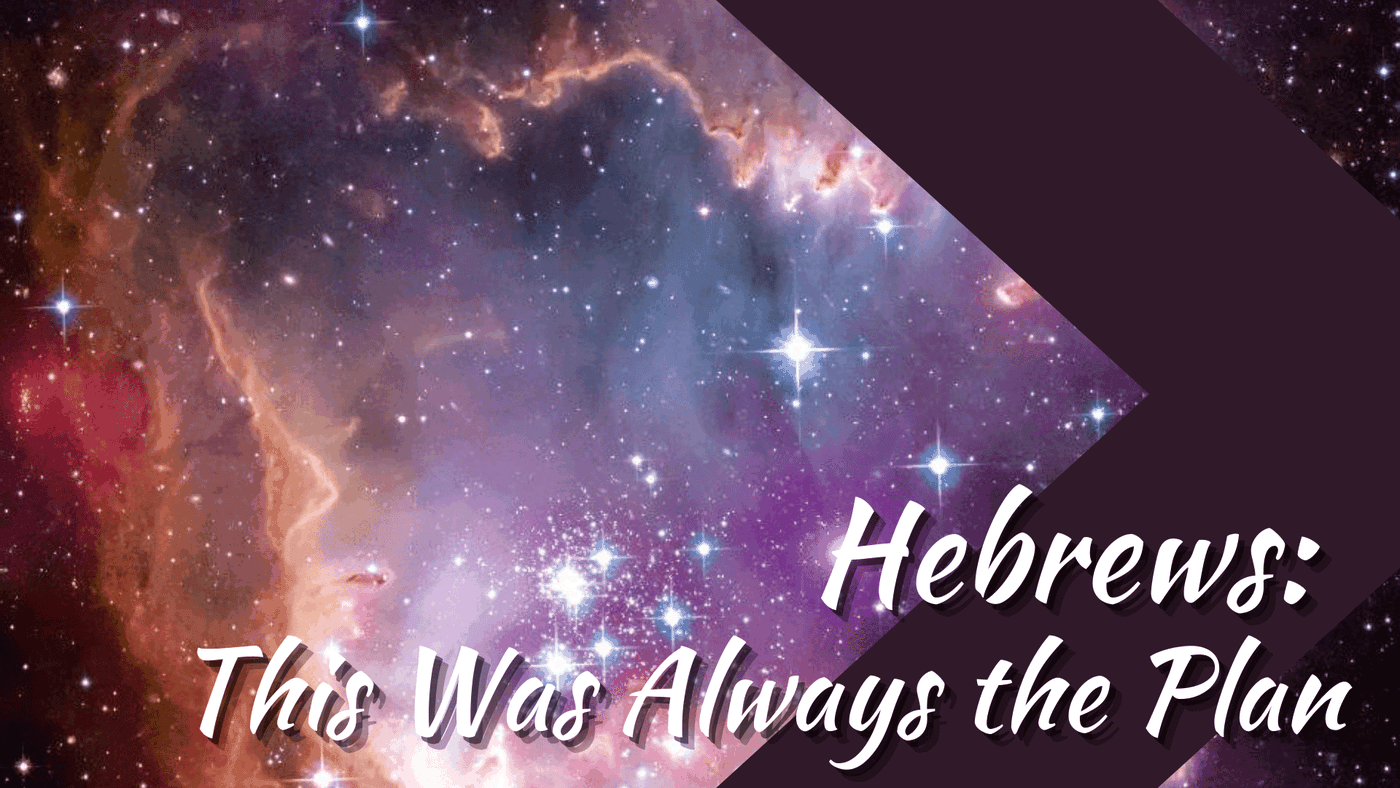 The New Testament letter we know as The Letter to the Hebrews is both mysterious and revealing. We know very little about its authorship, except that the writer knows Jewish culture and the Old Testament as an insider, and that he identifies himself as a follower of Jesus. His goal is to prove that Jesus Christ is the pivot around which all of God's plan revolves.
From the very beginning, it was God's good plan to reconcile the whole world to himself through his Son. The ancient heroes of the Jewish faith and the mighty prophets were all heralds pointing the way to Jesus, who, to quote Hebrews 5:9, "became the source of eternal salvation for all those who obey him."
By the end of his letter, the author issues a challenge: Now that we understand God's grand plan, now that we have heard the evidence for the supremacy of Jesus Christ over all of creation: how shall we respond?
We'll walk through one chapter each week beginning May 29. Bring your Bibles and prepare to go deep into God's Word as we explore God's good plan to reconcile you, me, and for the whole world, to himself.
May 29: Hebrews 1-2:4 — God's Final Word: His Son
June 5: Hebrews 2:5-18 — Fully Human; Fully Family
June 12: Hebrews 3:1-19 — Who Do We Look To?
June 19: Hebrews 4:1-13 — Rest In the Word
June 26: Hebrews 4:14-5:10 — He Sees and Knows
July 3: Hebrews 5:11-6:20 — Hold Fast to This Hope
July 10: Hebrews 7-8:2
July 17: Hebrews 8:3-13
July 24: Hebrews 9:1-10:4
July 31: Hebrews 10:5-25
August 7: Hebrews 10:26-11:40
August 14: Hebrews 12
August 21: Hebrews 13