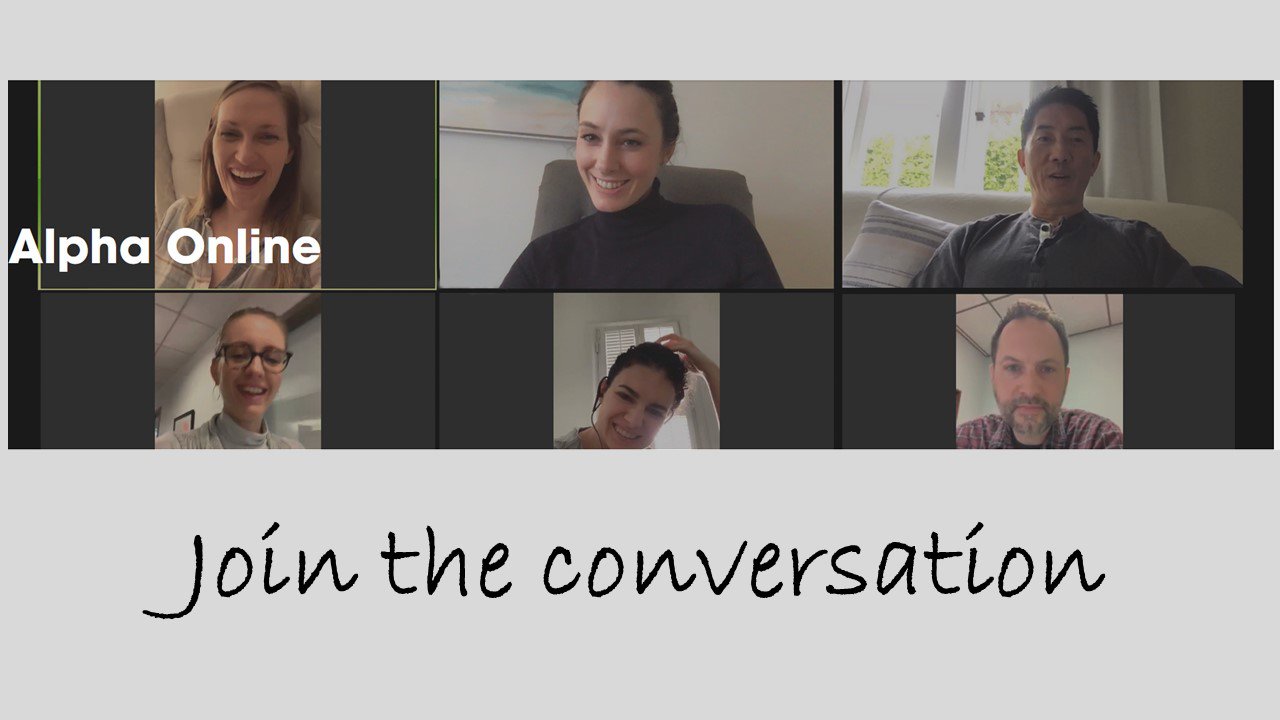 Got Questions about Life?
Who do you know that might be curious about Christianity? Or who might be ready to deepen their faith?
Maybe that's you?
Alpha is a perfect way to do those things. It's a space to explore life's big questions, to say what you think and to hear other people's points of view. Please consider joining us online on Wednesdays starting April 15th, and invite your friends, as we hold a new Alpha experience online. We'll join together via video-conference, watch a video, and follow it up with easy conversation where you're free to share your views or ask any question you might have about the Christian faith.
Where: Online!...When you sign up, we'll provide the info about how to join us
When: Wednesdays, starting 4/15, 6:00pm
Where to RSVP: http://bit.ly/communityalpha (or you can fill in the form below)
What's Alpha?
We believe everyone should have the opportunity to explore the Christian faith, ask questions, and share their point of view. Alpha is an opportunity to explore the basics of the Christian faith in a low-key, friendly setting. Good friendships inevitably result.
Check out this brief video clip about Alpha:
Our online Community Alpha is a series of sessions designed for people exploring Christianity, as well as for Christians who wish to go deeper in their faith. Alpha is a safe, fun place to have open conversations about your questions. There's no charge.
Alpha will meet on Wednesdays over the course of several weeks. We'll get to know each other a bit online, and enjoy video-based talks, followed by a relaxed, small group discussion. Nobody has to speak unless they want to.
Alpha covers questions such as:
Is there more to life than this?
Who is Jesus? Why did He die?
Why and how should I pray/read the Bible?
How does God guide us?
Who is the Holy Spirit? What does He do?
Does God heal today?
For more information on the Alpha Course, check out the Alpha USA website or fill out the form below!