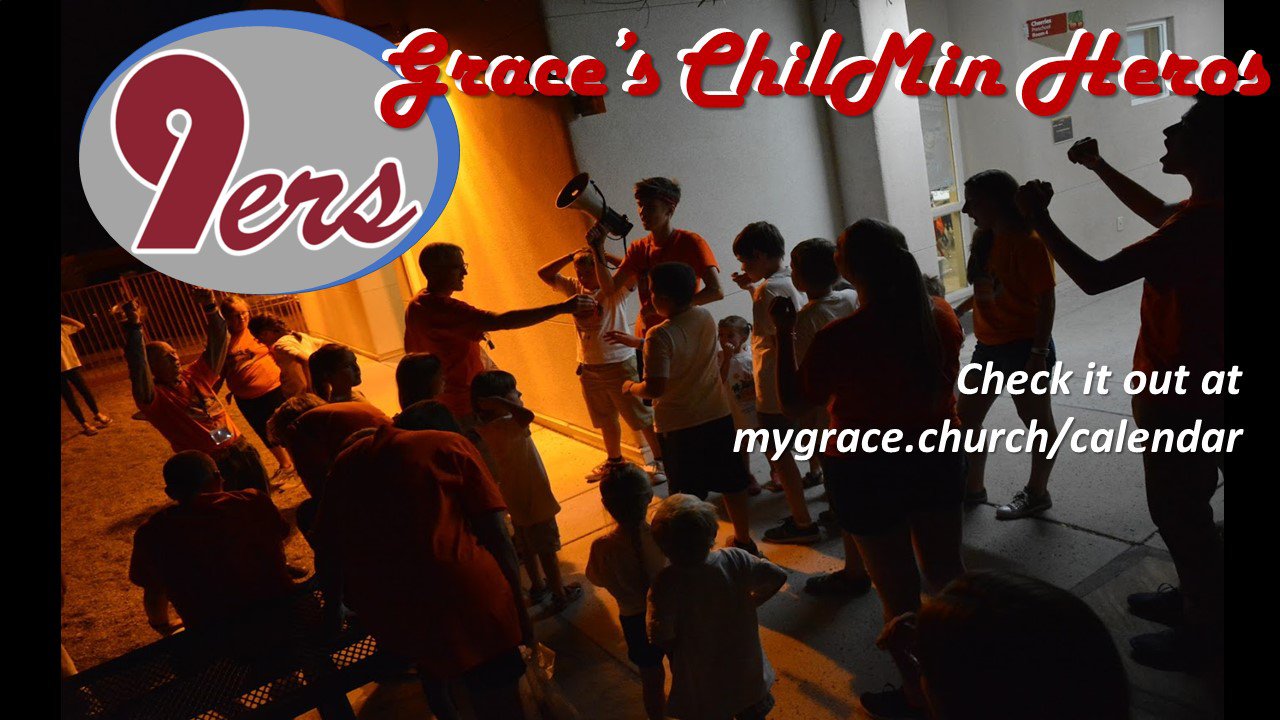 Become a ChilMin 9er
What's That?
ChilMin = Children's Ministry!
9ers = Grace's team to focus on graciously welcoming children to our church!
The Gospels all tell of how important children are to Jesus (check them out at Mark 9:37, Luke 9:48, and Matthew 18:5 (Matthew's Gospel is a double 9!). In just over a month we will have a new space for children here at Grace. We want to honor God with this new space by welcoming children well…and we are looking to build our team to help us to do that. There are different ways to help welcome children at Grace from running the check-in table to serving snacks to helping with special events to teaching or helping with special needs children.
If you'd like to become a 9er or would like more info, visit the Children's check-in table to provide your email address or contact Melanie or Lucy directly (email: [email protected] )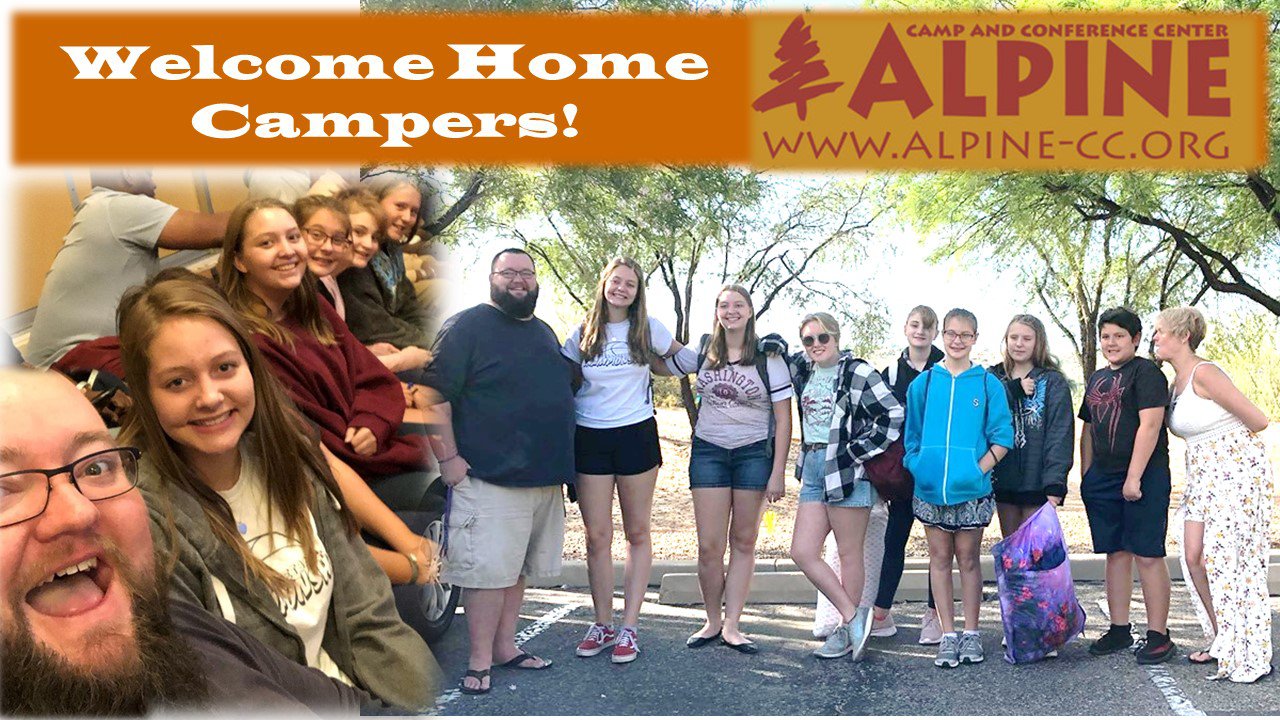 Unconfused
Grace Students at Alpine Camp
Our Blender student group has just completed their invigorating time at Alpine Summer Camp, where the theme was "Unconfused" – tackling some of the most important questions students have when it comes to matters of faith. Each of our Grace students took intentional steps forward in their personal faith journeys, from finding deep desire to grow in their relationship with Jesus, regaining momentum in keeping their vision on God, to recommitting fully to following Him. Here are just a few of the quotes from the students:
· "Camp made me realize that I should pursue ministry and get serious about sharing my faith with my friends."
· "Camp gave me peace and comfort that God will always be there."
· "I want to be more intentional about getting closer to God."
· "I want to be more involved now; getting close to Christian friends has helped my own faith."
· "Camp made me realize that I was on the right path even though I struggle."
Thanks Grace family for supporting our Blender ministry…it matters!! If you'd like to learn more or help out visit the Blender page at mygrace.church/students or contact Brian (email: [email protected] )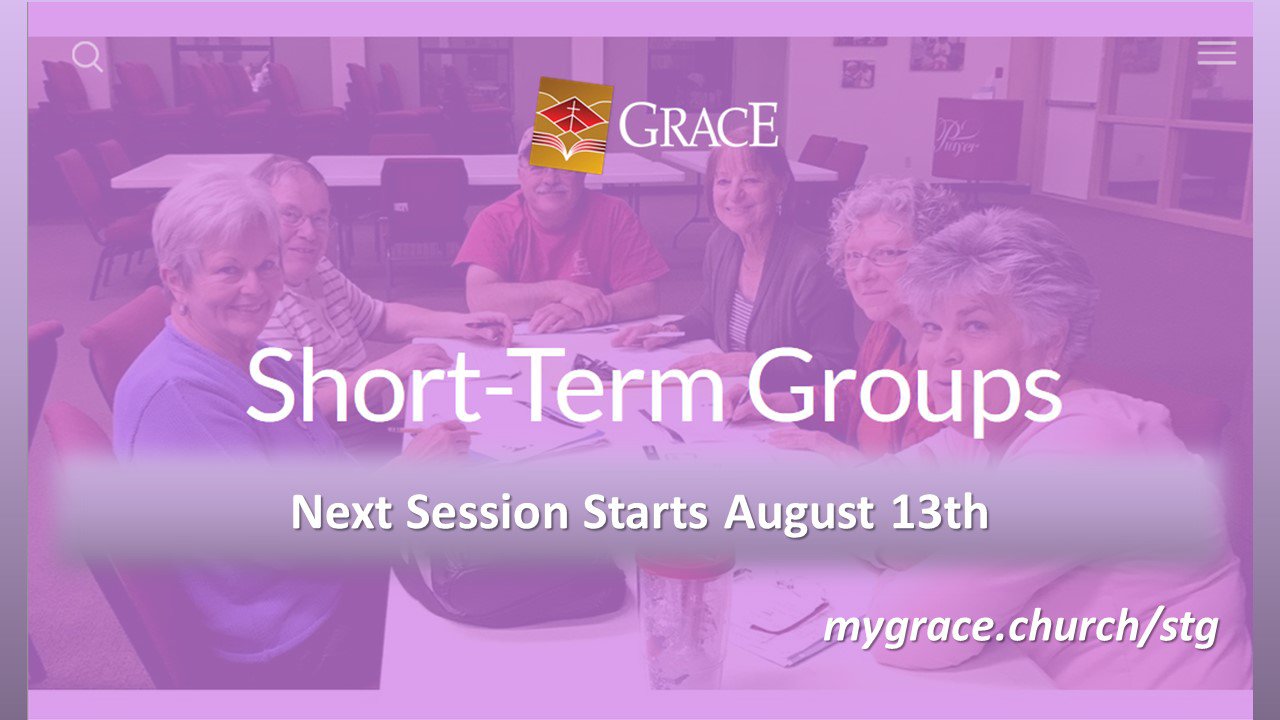 Short Term Groups
Next Session Starts August 13th
Don't miss our next set of Tuesday evening Short Term Group sessions! We're still firming up topics and details…but you can save the date to be sure you can make it! Keep an eye on the Big 3 for more info as we get closer to the date!